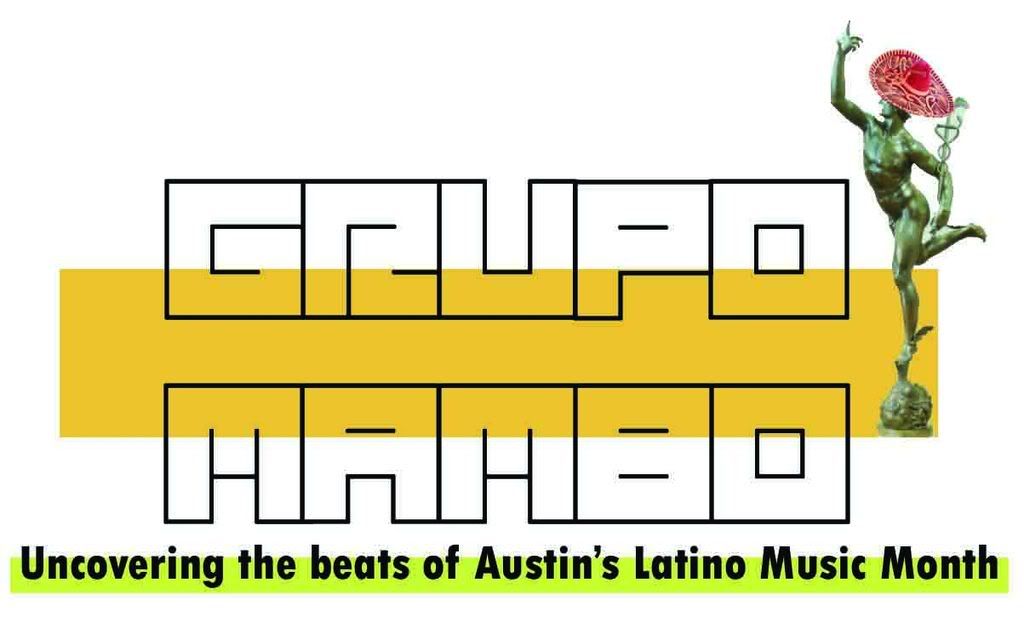 Ruta Maya may just be another Austin coffee house during the day, but every Wednesday evening, it becomes a popular dance spot for salsa as it lends its stage to the local band, Cienfuegos.
Their specialty in Cuban son, bolero, and other styles of Latin music has become a local favorite, as one could tell from the large crowd at Ruta Maya this past Wednesday.
The vibrant live music brings out dancers ranging from beginners to experts onto the large dance floor. There were also those that go to just enjoy the music as they sit inside on a couch or on the patio while they enjoyed a Cuban cigar or a beer. This type of music is no longer popular solely among those of Latin descent, but people of all backgrounds.
Last year Cienfuegoes took home the Best Salsa/Merengue award at Univision's Premios de Texas Music Awards show. They have two records available, in which on its first recording includes the playing of Shango Dely, who is percussionist of Santana and Carlos Vives.
In communication with Daniel Nelson, the lead vocalist and guitarist, he was able to provide me with interesting information about the band.
Full interview available after the jump.
Q: How did your group come together?
A: We have been performing as Cienfuegos for about 4 years. The band started as a trio consisting of me (Daniel Nelson, gtr/vcl), George Shalda (trumpet/vcl/multiinstrumentalist) and Joe Espinosa (gtr/vcl). We had all become interested in traditional Cuban son independently. As far as starting the group, I had wanted to do something like this for a few years. My mother is from Mexico of Spanish decent and I had always loved the songs she would sing to us in Spanish.
My wife Michele got me into salsa dancing after moving to Austin in the 90's. After we took a trip to Cuba (just before 9/11/01), I decided to try to start a band. Joe responded to an ad I had placed in the musician's referral section of the Austin Chronicle. In the mean time, George and I had met at the eastside elementary school where we both taught and I mentioned the idea to him and invited him over to play some tunes I had learned in Cuba. That first jam session was so much fun that we knew we wanted to keep it going.
Joe stopped playing with us about a year later as our gig schedule started to interfere with his independent business. George and I continued playing gigs around Austin and have been fortunate to play with many of the fine musicians in this town. We both quit our teaching jobs to devote full time to Cienfuegos, which we co-manage. We still play in various configurations, but our full band is a 6 pc with: Joshua Lowe (bass), Samuel Lopez (perc/vcl), Art Meza (perc). Piano duties are shared by Evan Jacobs (leader of Tacks, the Boy Disaster) and Angelo Lambesis. These are the guys with whom we play most regularly. However, there are some veteran Austin musicians with whom we have played over the years and who still join us on occasion, such as Tito Cuba (Perc/vcl), George Walker (bass), and Richard Lopez (perc/vcl).
Q: What message are you trying to get across to your fans/listeners?
A: Basically, we just hope that the crowd at any of our shows will have as much fun listening and dancing as we are having playing this music. Fun is our main motivation.
Q: How would you describe your sound and where do you go/see/do to get inspiration for new material?
A: Our sound is evolving somewhat, but started as that of an acoustic Cuban conjunto from the first half of the 1900's. We play many traditional Cuban tunes and styles from that period, with an emphasis on Cuban Son, which is the predecessor to what people refer to as "salsa". Some of the other styles we play are bolero, cha cha, merengue, cumbia, etc. Recently, we have been adding original songs that are heavily influenced by these traditional styles as well as some more contemporary sounds. We are currently working on a CD of original material that we hope to finish by the end of the summer.
Q: Why do you think salsa has become so popular, specifically in Austin?
A: I think "salsa" has been increasing in popularity for the same reason that all of us in the band love these styles; because of the groove. Specifically, the Africanized rhythms that are the backbone of these styles are so infectious that once they get to you, you're hooked forever.
In addition to Ruta Maya, the band performs at The Belmont, Central Market, Manuel's, Baby Acapulco, and others. Throughout this summer they are scheduled to perform at The Monarch Event Center where free salsa lessons will also be offered. Learn more about the band at www.musicacienfuegos.com.